Training in stages - 5 security course modules divided into consumable weeks
Taking on security as a profession is no small task but we are here to guide you every step of the way. This course is an immersive full-time experience designed for students looking to start a career as a Cyber Security Professional. Within the roles of cyber security we will focus heavily on the roles of the Cyber Security Analyst, ops professionals, and network management. The course content is designed to ensure students also leave with a verbose understanding of the python coding language and various operating systems.
Students who join this course will be on campus Monday - Friday from 9:00 AM - 5:00 PM.
SEC 101 (1 day optional)
We start here! Join us for a one-day workshop, where you will get hands-on practice with the tools and techniques of penetration testers and ethical hackers, and get a taste of the CodeWorks way. Here we will explore the various Cyber Security career pathways, identify and discover common networking flaws exploited by hackers. Finally we will help you to think like a cyber-criminal so you can learn to defend against them.
SEC 101 is all about experiencing what a career in cyber security is all about, this is a day-long course for beginners that focuses on providing you the information needed to ensure if you are ready for the next 4 modules.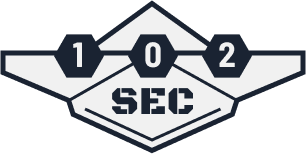 SEC 102 (1 Week)
In this course module we will take a look at what actually makes a computer work. Here you will establish a sandbox cyber range with your own custom lab kit where you will learn and demonstrate the power of simple hardware and software tools. This for many will be a first dive into the Linux operating system and low level controls. In this environment you will start to build out with your peers the network environment that you and your classmates will use for the rest of the security modules.

By the end of this first week you will be issuing several command-line scripts racing to be the first of your peers in both planting and capturing flags to prove your prowess as an ethical hacker and more importantly solidify the skills of network navigation via commands.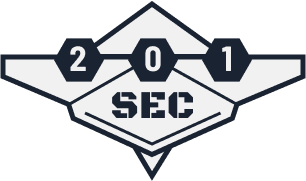 SEC 201 (4 Weeks)
In 201 it is time to take your networking skills up to the cloud and start configuring walls and rules that match client needs. Here you will begin to learn the concepts of cloud computing as you setup your very own Azure and AWS accounts. You will learn to setup and remotely access networks through cloud services. You will then learn to identify, troubleshoot, and repair issues while following the ITIL standards designed to enable tech professionals to implement a documented, repeatable process from largest to smallest details involved.
As a Security Professional within a standard Security Operations Center (SOC) your role may shift between red and blue team tasks and responsibilities.
On Blue team you will monitor and analyze activity across internal and external company assets. You will be on the lookout for anomalous activity through various networks, servers, databases, and other systems that are indicative of a security incident. Once a compromise has been identified you will be responsible to ensure these vulnerabilities are correctly identified, analyzed, defended against, and fully reported.
Since you are learning in this course you will be taking on some of the roles of the Red, Blue, and Network Admin teams. Having an understanding of an entire system is absolutely crucial for the Security Analyst.
As a task you will be responsible to build a client network and establish a set of rules to harden your system. After your network is up and running to you and your peers will take turn attacking each other's system with red team techniques to infiltrate and compromise the established systems.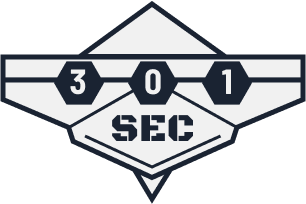 SEC 301 (4 Weeks)
Geared with the knowledge and skills you acquired during 201 you are now ready to take on the challenges associated with a rapid growth environment as you dive into the role of a Sys Admin. In 301 you will be inheriting a system that is not running within modern standards of practice. As you tackle the challenges of an antiquated system you are tasked with bringing the entire system to NIST compliance standards all while staying within a specified budget.
These challenges are designed to place you right in the middle of decisions that industry professionals are having to make regularly. This is your time to research and implement solutions in a demo environment first and then develop a roll-out plan for your updates remembering the importance of staying within ITIL standards.
The 301 course module integrates practical network and Sys Admin operations focused on network design, server deployment and configuration, user identity management, automation pipelines, and system health monitoring and logging.
SEC 401 (10 Weeks)
In 401 you will learn how to really dive into the red and blue team roles as we focus on the concepts of encryption, data loss prevention, advanced persistent threats, the CIA triad, and the Cyber Kill Chain. In this course, you will be exposed to live malware attacks, system crippling viruses, and worms. You will also dive into the world of digital forensics and learn the tools that military and law enforcement professionals are implementing today.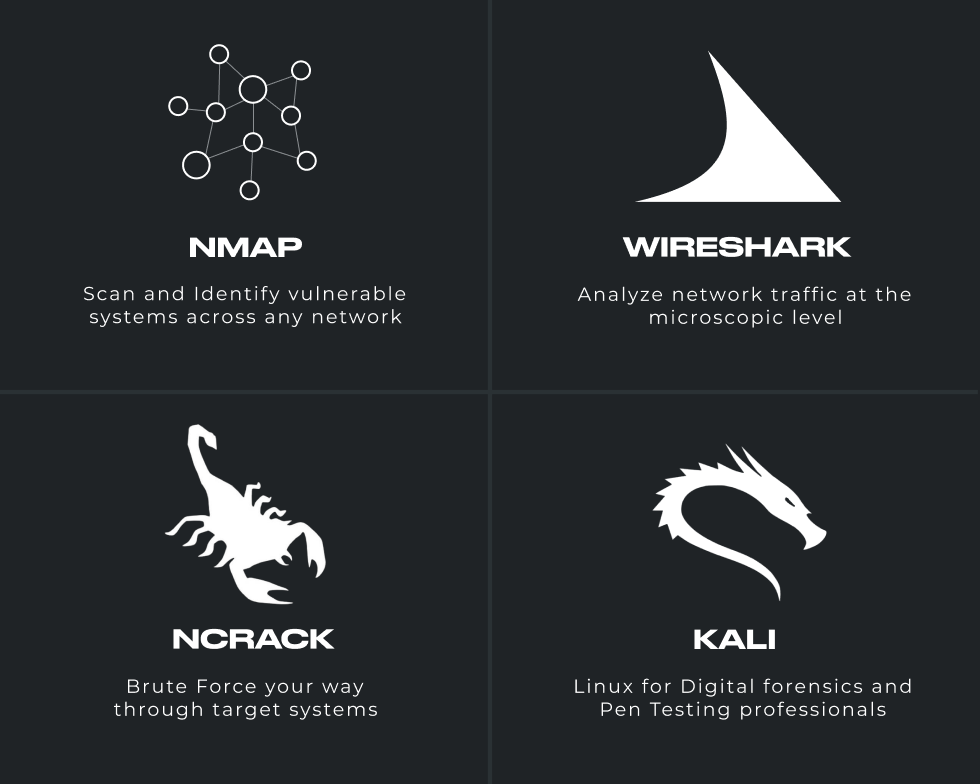 This module is all about getting into the mind of Cyber Criminals to stop them from gaining and maintaining access to crucial systems. You will learn about backtracking and restoring incriminating evidence from wiped drives. You will learn Kali Linux, the pentester's toolbox, Metasploit, and privilege escalation techniques commonly used to infiltrate systems.
Once you have a firm grasp on the techniques hackers commonly use you will set up automated triggers and alerts to build an Intrusion Detection and Prevention system with traffic mirroring.
Career Transition Services
By the end of our Immersive Security Course, students will be ready to enter the workforce with an impressive portfolio of dedicated security projects and the knowledge needed to join and contribute to any SOC Team.
Changing careers is about more than learning a new skill. In tandem with your Security education, you will receive strategic career placement knowledge to help you confidently apply to eligible opportunities. Our Career Services provide mentoring, connections to industry professionals, resume building, and other advanced techniques to get your resume to the top of the stack. Career services, are not simply tacked on at the end of the course but are built into the core curriculum from day one and continue even after graduation.
Course Goals
At the end of this course, you will be prepared to land an entry-level Cybersecurity Analyst or Operations Technician role with skills in the following areas.
Apply the NIST risk management framework (RMF) to risk assessment scenarios
Document risk mitigations and perform security compliance audits
Take a security project all the way from conceptual requirements to technical implementation
Apply modern cryptographic principles to protect data at rest and in transit
Use data loss prevention (DLP) tools
Perform threat analysis and threat modeling using various tools such as STRIDE, cyber kill-chain, and MITRE ATT&CK
Explore malware analysis
Administer anti-malware systems and various security tools
Analyze IT systems security with vulnerability scanning
Configure an intrusion detection/prevention system
Act as a CSIRT in performing incident response operations
SIEM event monitoring as part of threat detection operations
Deploy configure, and query a Splunk SIEM data collection system
Oversee network security efforts using VPN and firewall technologies
Have a working knowledge of Python as a scripting language
Professionalism Expectations
The knowledge taught in this course is solely intended to be used for ethical preventative purposes. Attempting to scan, infiltrate or map any systems or networks without explicit permission is illegal and will not be tolerated. If you attempt to use these techniques without authorization, you are very likely to get caught. If you are caught engaging in unauthorized hacking, claiming ignorance or research will not save you at best from expulsion and worst legal trouble.
Punctuality, participation in discussions, completion of assignments, and demonstration of professional courtesy to others are required, in accordance with CodeWorks Code of Conduct. Attendance will be taken at the beginning of every class and is required.
Cyber Career Opportunities