You Quit Your Job for a Reason
I was in my senior year of college, about to get a degree in French language, when I realized I was about to enter the wrong industry. I knew I wanted to enter the development world, but I couldn't change majors again, so close to graduation. So I spent my days trying to finish school work, and the evenings clicking through Javascript exercises, hoping that maybe, in a few years, I could get into an entry-level position and start my career towards development.
When I graduated, I took a job working in a management position at the hotel I worked at on the weekends through school. It was mentally and physically draining, and I all but stopped trying to learn to code on my own in my free time. Meanwhile, my best friend and roommate was coming home every single day, excitedly telling me about all the things she had learned in a single day at Codeworks and how much fun she was having in class every day learning things I'd never even heard of, like Bootstrap and Vue. As time went on, I felt myself slipping further and further from my goal. I realized that I needed to commit to my education if I really wanted to pursue development as a career, and I also realized that with my wedding day approaching in 2 months, I probably wouldn't get another opportunity to quit my job entirely to go back to school again.
So I did. Quitting was one of the hardest decisions I'd ever made, but easily one of the best. I learned more in my first week at Codeworks than I had on my own in a year, and there were 12 more weeks to come! I learned about how to use Javascript and C# practically and cleanly. I learned how to use frameworks. I learned how to go through a technical interview. I learned how to enter the world of development with a background in hospitality. And I had the time of my life doing it. I made amazing friends in class, and the instructors had a special way of making every class fun and enjoyable.
Graduating from Codeworks was honestly better than graduating from college. It really felt like I was stepping into the rest of my life instead of out into the unknown, and I felt like I was actually prepared for it this time. I knew what I was qualified for and how to interview for it. I felt so proud of myself and my classmates and friends who were stepping out too. I was scared, but prepared, and I knew I had made the right choice.
Then came the job hunt. This was the strangest position I've ever been in my life. I felt like I was drifting through limbo between the end of an important time of my life and the next phase of living. I made sure to keep myself in a routine to keep from losing skills over time.. I pushed myself to keep coding with online challenges and making my own small apps on my own. I even learned a new framework and I felt proud. I had spent a little over a year trying to learn the basics of Javascript before Codeworks, but after graduating, I was able to learn how to use React in a couple of days. I knew I had the skills to get into a development position.
So why was I still unemployed? After a few of weeks, it felt like almost everyone I had graduated with was either already employed, or starting soon. I tried to not feel defeated, and there were some days that I felt that maybe I didn't actually have what it takes. Every day that I felt too discouraged to keep up on my coding skills was spent applying to jobs, but I still heard nothing. I spoke to Brittany as well as family and friends often during this period and they told me time and time again keep pushing. You quit your job for a reason, and you graduated from this program. Don't forget that you do have what it takes. You don't want to take any job that you won't enjoy. You did this program to do development. I was also told almost everyone in their life will go through a period of unemployment. The difference now is that you have a highly valued skill set, and you know what you want. Wait for the perfect job to come to you, because it will.
Finally, my time came. I was offered two amazing positions within 24 hours of each other, and the only problem on my mind was which company do
I
want to work with? There was no wrong decision, but I made the right decision, and I couldn't be happier. I'm working the best job I've ever had, and I finally feel like I'm on the right path.I had amazing support from friends, family, classmates and Codeworks staff along the way and I feel that they were there for me in the best way, constantly reminding me why I made this leap and that the payoff will be worth the wait, and the work. And they were 100% right. This was easily one of the best decisions I've ever made.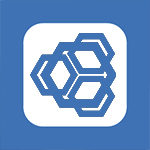 Sarah Opalenik
Dec 10, 2023