DotNet 101
Course Highlights
Course Details
Many people start their programming careers off focused on languages like HTML, CSS, and JavaScript. These three languages largely make up the Web and is an amazing place to start. Likely these developers can create all sorts of things ranging from websites, mobile apps, and even video games. While these skills are great they only scratch the surface of the Software Developer Career path.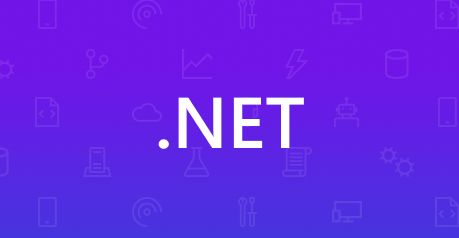 C# is the epitome of Object Oriented Programming! The language itself was created by Microsoft in 2000 and has become largely the language of choice for Enterprises large and small. As you learn the principles and design patterns of this language you will master the concepts necessary to advance your career by knowing what decisions to make and having the confidence that your solutions will hold.
Adding C# to your set of primary languages will make you highly versatile. As far as programming languages go, C# is simple in syntax and packs an incredible amount of speed and power. It was designed with development ease as a top priority. With these tools C# has become one of the most popular languages in the world and is commonly used for web servers, API's, mobile apps, cloud-based services, enterprise software, and games.
With such a robust set of features it is not surprising to
see demands for C# .Net Developers
average over 5,000 job listings each month with salaries that start around $80,000. Also, with Microsoft, the tech giant, backing C# is not going away anytime soon.
If you are ready to follow in the footsteps of many great developers and enter into the world of writing C# using the DotNet framework, this course is for you.
This course is your complete guide to C# 101.
---
---
Community Connections
At CodeWorks we host local meetups for startups, tech companies and investors. Meetups offer an ideal environment to network and make valuable connections where as a student you will be in close proximity to local talent managers who are eagerly looking for their next team member.
Agile Methodology
Agile, "The Gold Standard", is a term used to describe an approach to project management. Knowing how to work as an Agile team member, is as important to employers as your coding skill. Our curriculumn is developed specifically to incorporate this Process into your standard workday.
Certifications
Students that successfully complete the course and pass their exit interview receive a Certificate of Completion. Students also maintain their Alumni Card to showcase your accomplishments, certificates, and links to projects, as well as letters of recommendation.
Faq
Let us know how we can help you. If you have any questions please read through our Faqs or give us a call. (208) 391-5162
Your employability is our success so everything we teach and focus on is geared towards teaching the skills necessary to work in the industry.
We know learning to code can be challenging. At CodeWorks we keep our student to teacher ratio right around 6:1. We also have private 1 on 1 tutor sessions available at no extra cost.
What if I have more questions?
We are educators! We love questions! Shoot us an email or give us a call. We may not have every answer but we will work with you to solve anything we can. The only bad questions are those not asked.
I learned a multitude of technical and soft skills while taking the course, all of which I utilize in my day to day work. If I hadn't gone to CodeWorks, I'd still be at my dead end job doing work that I hated and wondering what could've been. CodeWorks allowed me to follow my dream.

Zach
CodeWorks prepared me very well to get my current job as a developer. After graduation I had multiple job offers. It really helped me change my life.

Sara
My experience was fantastic. The instructors are knowledgeable, my classmates have become fast friends, and the material covered is relevant and engaging.

Emily
I learned more at CodeWorks in 12 weeks than I did in 4 years of traditional university.

Kenny
I spent 12 weeks immersed in code learning full-stack JavaScript, C#, and a wide variety of front end CSS design tools and frameworks. CodeWorks delivered on everything promised. Within a month of graduating, I found gainful employment with an extremely reputable local company as their in-house software developer. Thanks CodeWorks

Matt
I was really scared about the idea of bootcamps and the idea of quitting petrified! However, I decided to take the plunge. My experience was incredible! CodeWorks has enabled me to completely change my life. I highly encourage you to go talk to them! You won't regret it.

Jaime